Enlighten Technologies SEO Clean Up
Enlighten Technologies offers SEO Clean Up Services

Service runs between $750 to $900 a year

The company objective is to help fix and clean up any bad listings or NO LISTINGS for your business online. Remember incorrect information listed for your business such as outdated address, phone numbers or conflicting websites can work against you promoting your business.
Check Your Listing Status Now.

Maintaining the online presence of any business is a lot of work that business owners don't have time to do. There's a website to keep updated, social media interactions to stay on top of, advertising to monitor, blog posts to be written, and testimonials to keep up with.

With all there is to do, one of the most basic and critical aspects of Internet marketing for small businesses is often neglected: your business Internet listings.

So we provide a one stop solution to updating your information over multiple directories and synchronizing your location data on search engines so that it is uniform with out conflicts
Our services include -

Listing maintenance- We will control and manage your location data across the industry's largest ecosystem of maps, apps, directories, and search engines through yext.
LISTING ANALYTICS- See how often a listing appears in local search results, profile views, the number of time customers clicked on a featured message and more.
GEOCODING- As a part of our rlgourus data cleansing process, We verify all your coordlnates with three of the top mapping praviders in the PowerListings Network to ensure your map pins appear correctly to drivers and pedestrians alike.
Monthly Analytices reports - With information about your business scattered across the digital ecosystem, its never been possible to see a singular, complete view of how customers are interacting with your business. Our Analytics repoirts brings customer Interactions Into focus everywhere they occur.
Generate Insights with data from a variety of sources including, google my business, facebook/twitter/instagram, social analytics, the powerlisting network, and activity in your account- ALL IN ONE SINGLE VIEWI
Already have google My Bussines
If you already have a google my business account no problem, you will keep primary ownership of the google account and we will be added to help manage the services. As we go through the process of managing your online presence, You will receive a notice from Google My business asking you to give us permission to manage your service. It will look like the following..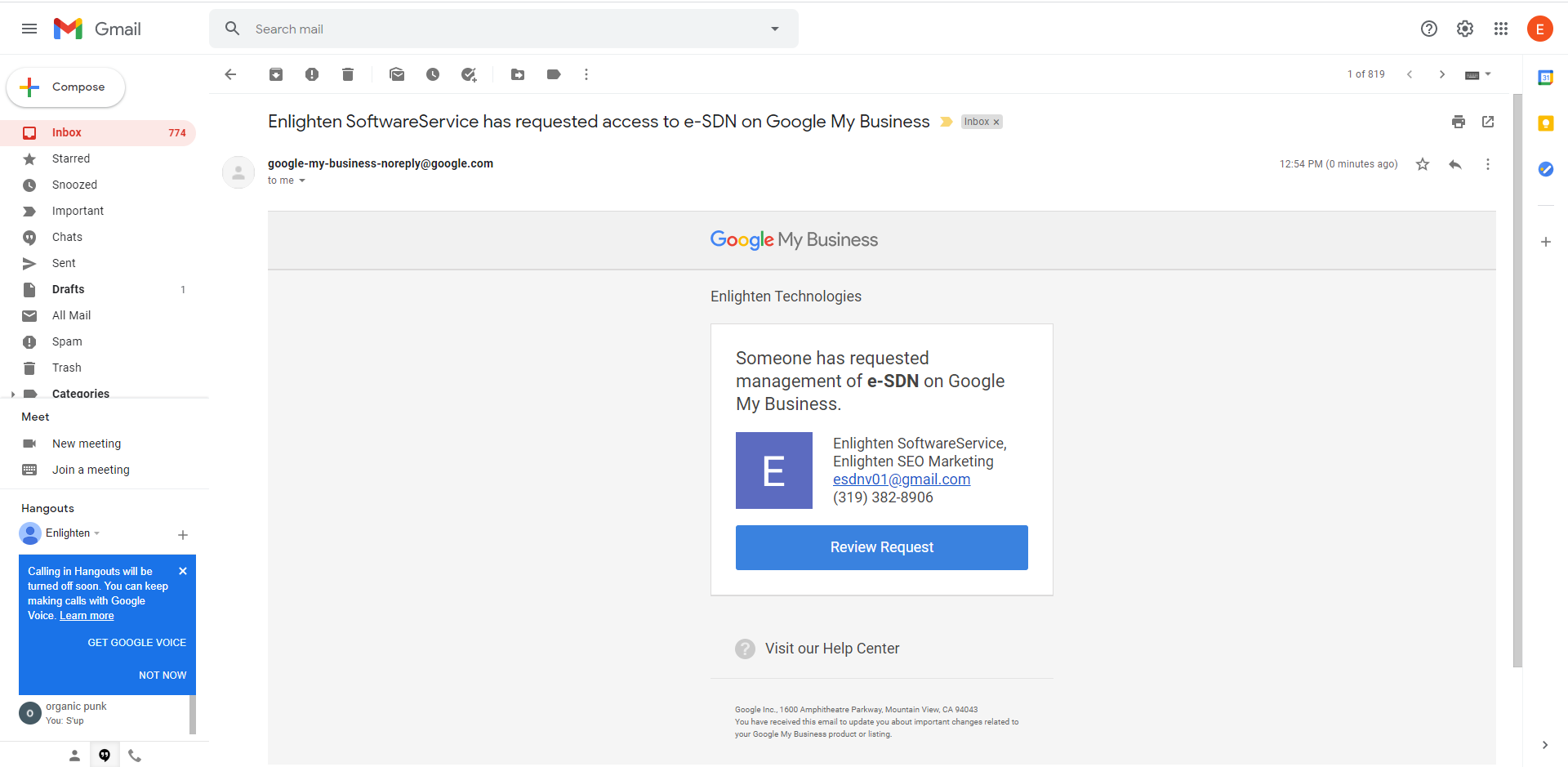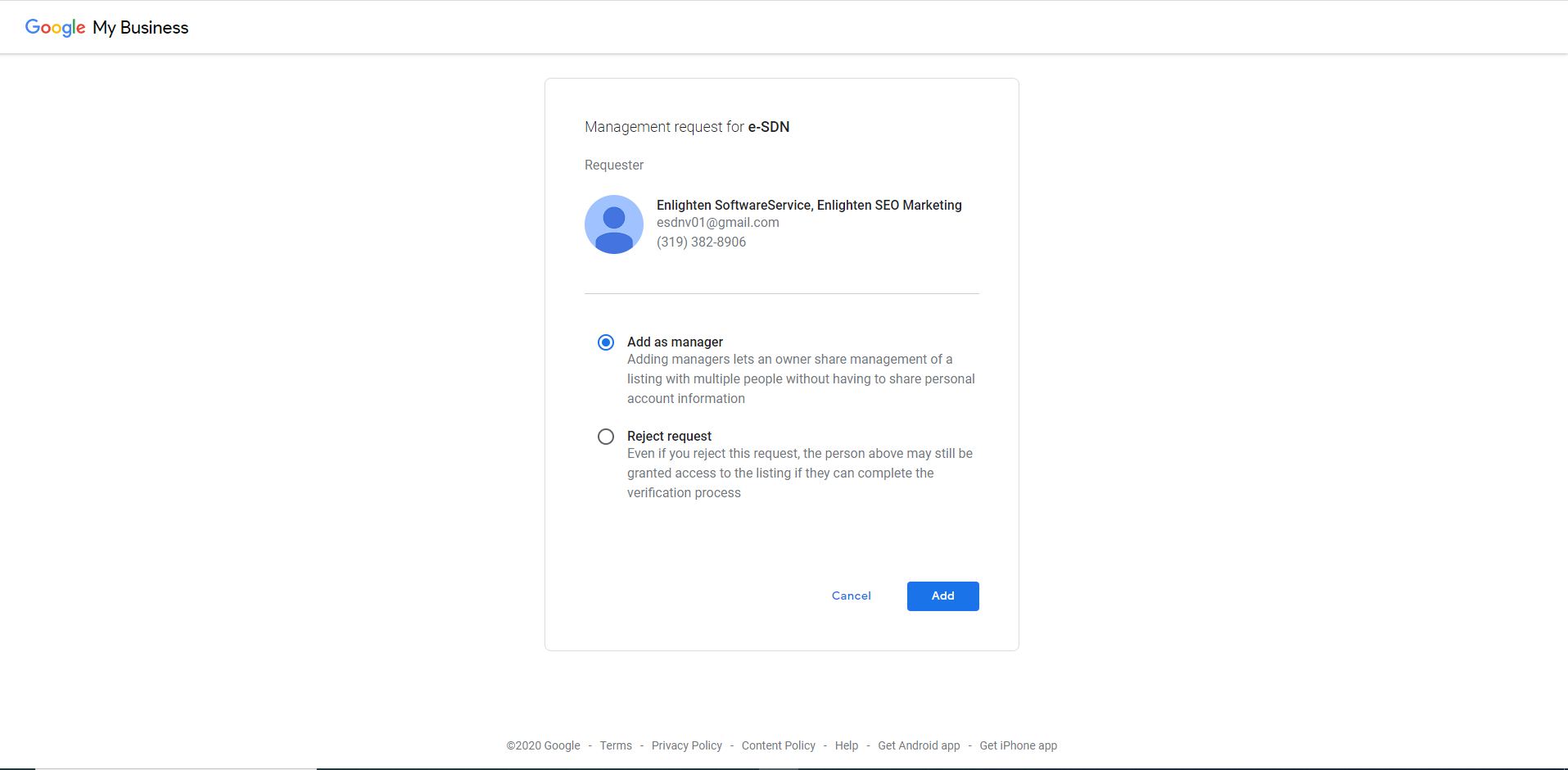 Please review the request and accept the request so that we can manage your business.
Brand New to google my business account
If you do not have a google my business account set up then you will receive in the mail a notice allowing us to set up a google business address for you so you can activate your listing on googles search services. It will look like the following: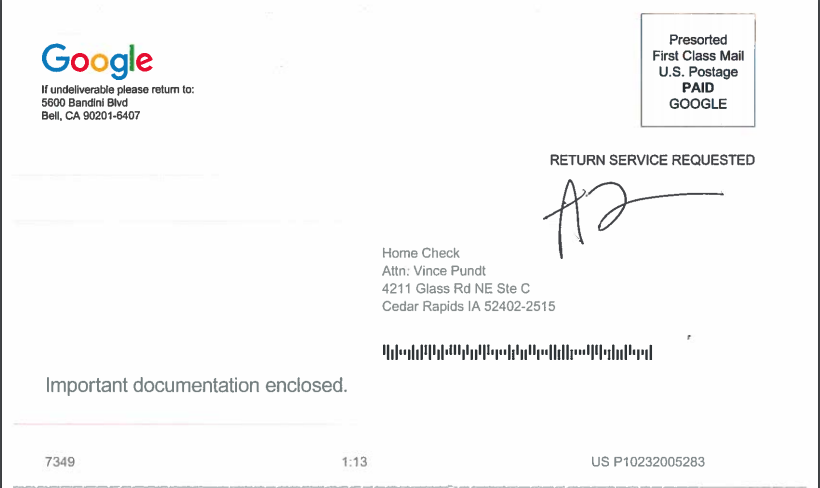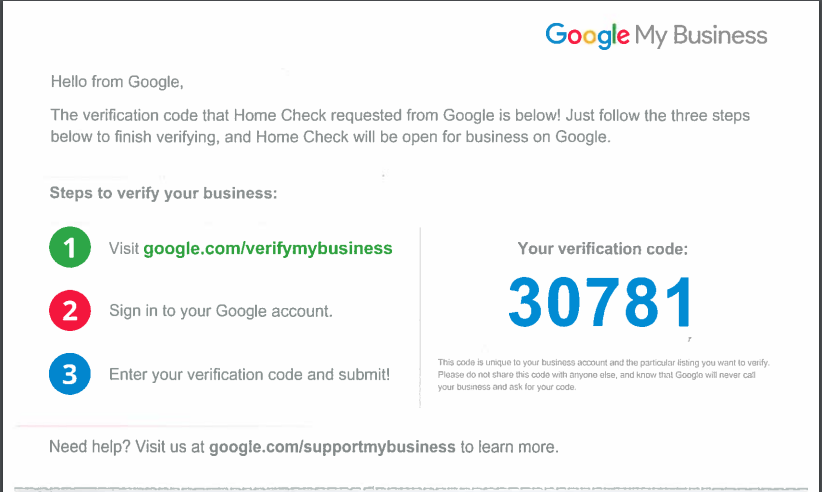 Please contact us imidiatly to give us the verification code to assist you in your set up of google online bussiness
To contact us pleas call. 1-800-529-5121 ext 8906
How do I know if I need SEO clean up
Try searching for your business to see what comes up on the first few pages. Do you have a Google Business Listing on the right hand side? Are you in the Map Pack Section of google? Not just Google, What about Bing, Yahoo, Foursquare? Does google even recognize your business Facebook page??

Benefits of your business listings on the search engines as well as directories such as

1. Improve your online presence - more business directories you add to your company the more frequently your brand will appear!
2. Dominate search results- Almost like a monopoly board the goal is to acquire as many properties (listings) on the board as possible to increase the chances that people searching for your services will land on your property (listings)!
3. Increased brand visibility- The more sites you add your company information to, the more likely users are to see your logo and identify with your brand and what you offer!
4. Boost website SEO- Having multiple listing profiles on more listing sites means your business will appear more frequently than perhaps your website will. For instance when people search "Home Inspectors in Las Vegas, NV"!

With our Standard Basic Listing Clean up we will go fix any inconsistencies on the major search engines, add/claim your listing on google, get you in the map pack section of google and MORE.

To contact us pleas call. 1-800-529-5121 ext 8906